Tiff was in Georgia with mom Marla Maples this past Wednesday to attend the funeral of her maternal Great Grandfather.  Arnold Woodrow Locklear, a World War two veteran, known affectionately as "DingDaddy" passed on September 3rd at the age of 99.  He was buried with full military honors.
Tiff then winged it back to the Northeast where she spent time at One World Trade Center on Friday.  She uploaded video of herself at the Observatory to her Instagram story.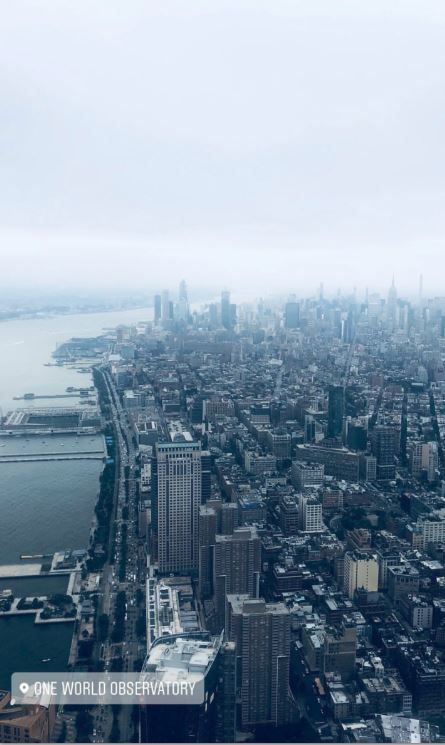 Daddy's little girl was also mindful of the upcoming anniversary of the September 11th Islamic terrorist attacks, tagging her video from the Tower #NEVERFORGET.
Then it was off to attend NYFW festivities on Saturday, where Tiff has become something of a fixture.  She was seated front row, dead center, for her favorite designer, Taoray Wang, with whom she was photographed after the show.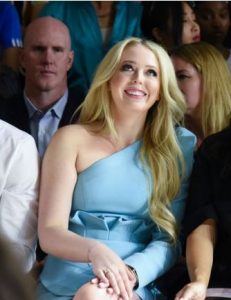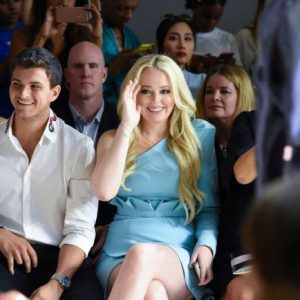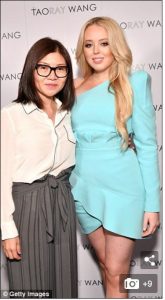 Wearing a ruffled asymmetrical mini from Wang's Spring 2019 "Bloom" collection, in the iconic signature blue hue of the Tiffany Jewelry Company after which she was named, the lovely Ms. Trump also posted a photo to her Instagram account from the balcony of her Manhattan apartment.
50k Likes, 1,479 Comments – Tiffany Ariana Trump (@tiffanytrump) on Instagram: "Tiffany blue ♡"
What a gorgeous view!  Busy week, Tiff.  On to Georgetown next?