Just who does Daddy's Little Girl spend her time with when she's not hitting the books at Georgetown Law?  Turns out, it's not all celebrities like her gal LiLo.  Tiff's got "normal" friends, too.  Let's meet some of them!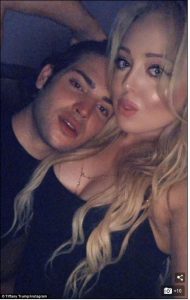 Peter Brant: Socialite, male model, son of billionaire Peter Brant and original Victoria's Secret supermodel Stephanie Seymour.  Also drunken assaulter of police officers and dine and dasher in his spare time.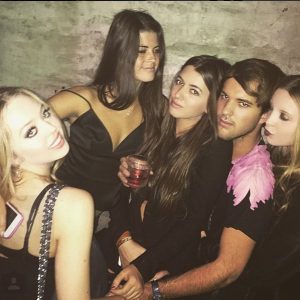 Kyra Kennedy, (nondescript brunette, second right): Gormless layabout and granddaughter of the late Senator Robert F. Kennedy, Kyra wants everyone to know: "I am a Kennedy! Google me!"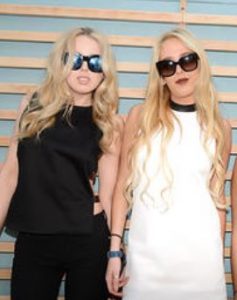 Karen Shiboleth, daughter of the prominent New York attorneys Lynn Krominga and Amnon Shiboleth. Apparently, Karen doesn't like sitting in coach any more than we do.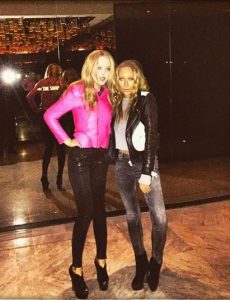 Gaia Matisse, actress and great-great-grandaughter of French artist Henri Matisse. Gaia has trained with the acting coach of the great Thespian Bradley Cooper.  Filmography here.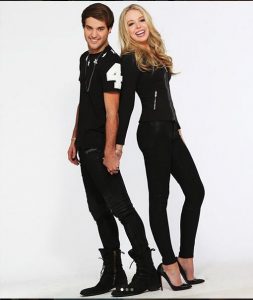 Finally, Tiff's oldest and dearest friend (they've known each other since they were three!), Andrew Warren, aspiring✨fashion designer✨ and grandson of fashion mogul David Warren. Also, he's highly peevish when "classless" and "selfish" friends ruin his birthday weekend by having the temerity to get married that day.
So there you have it.  Now let's hope Tiff makes loads and loads of new friends in law school. And soon.