James Gunn wrote a long blog post in 2010 illustrated with more than a dozen pictures, describing how he beat his "legal midget" Asian girlfriend for failing to fit herself into small containers, DANGEROUS can reveal. Gunn describes the woman, whom he identifies as Mia Matsumiya, as "bloodshot and bleeding from two days of beatings." He described the first day he hit her as a "dark day" on which "she needed to learn a lesson."
Gunn was fired from Disney for disturbing, voluminous comments about pedophilia, which his supporters have characterized as "offcolor humor." The blog post has since been deleted, but an archived copy of it was provided to this magazine last night by Mike Cernovich. His 2010 blog post is titled, "Shoving Mia Matsumiya into Small Containers."
In 2010, Gunn was directing a low-budget indie superhero flop called Super, starring Ellen Page, Liv Tyler and Kevin Bacon. A few years later, he would be on the Marvel Cinematic Universe conveyor belt, producing mega-hits such as Thor and Guardians of the Galaxy. At the same time, on his personal blog, he was posting pictures of his then-girlfriend, claiming that he was responsible for bruises visible on her face after Matsumiya failed to curl herself up small enough to fit inside a mini-fridge. The blog post shows Matsumiya packed into suitcases and other small spaces.
"As many of you know, over the past eight months or so I have delighted in shoving my midget girlfriend (she's a legal midget at 4′9″) into small objects," Gunn writes. "Our personal tradition began on our very first date back in July, when I removed all of the newspapers from a newspaper box on the side of the road and shoved her inside.  When I saw her tiny body curled up there like the bendy dwarfish freak she is, I had a feeling that this was going to be a very special relationship."
Gunn describes Matsumiya's "first trip to visit me in Los Angeles," during which he says he "shoved her into my clothes hamper." The claim is illustrated with a picture of the woman Gunn describes as "a little fucking freakish midget."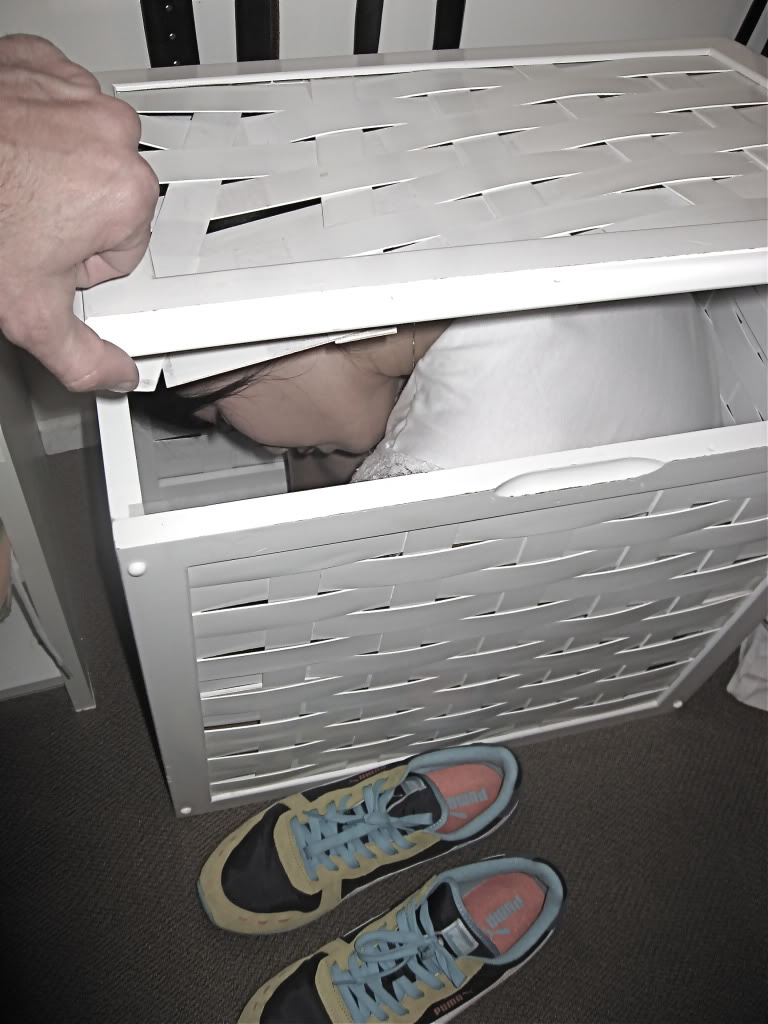 "I emailed my Mom photos of Mia in the newspaper box," he continues, "And my hamper, and a couple I took of her in Dallas fitting into my luggage, to prove that she enjoyed exploiting her midget-dom for the joy of all."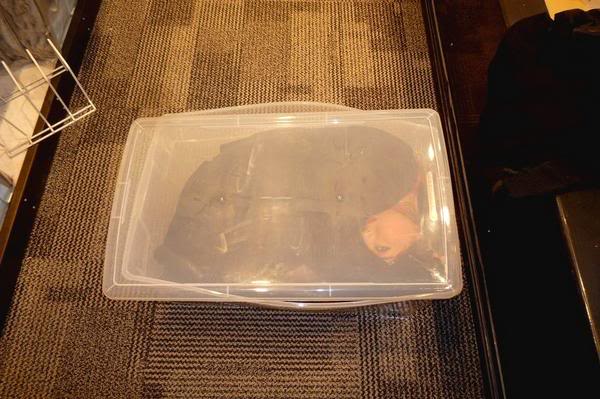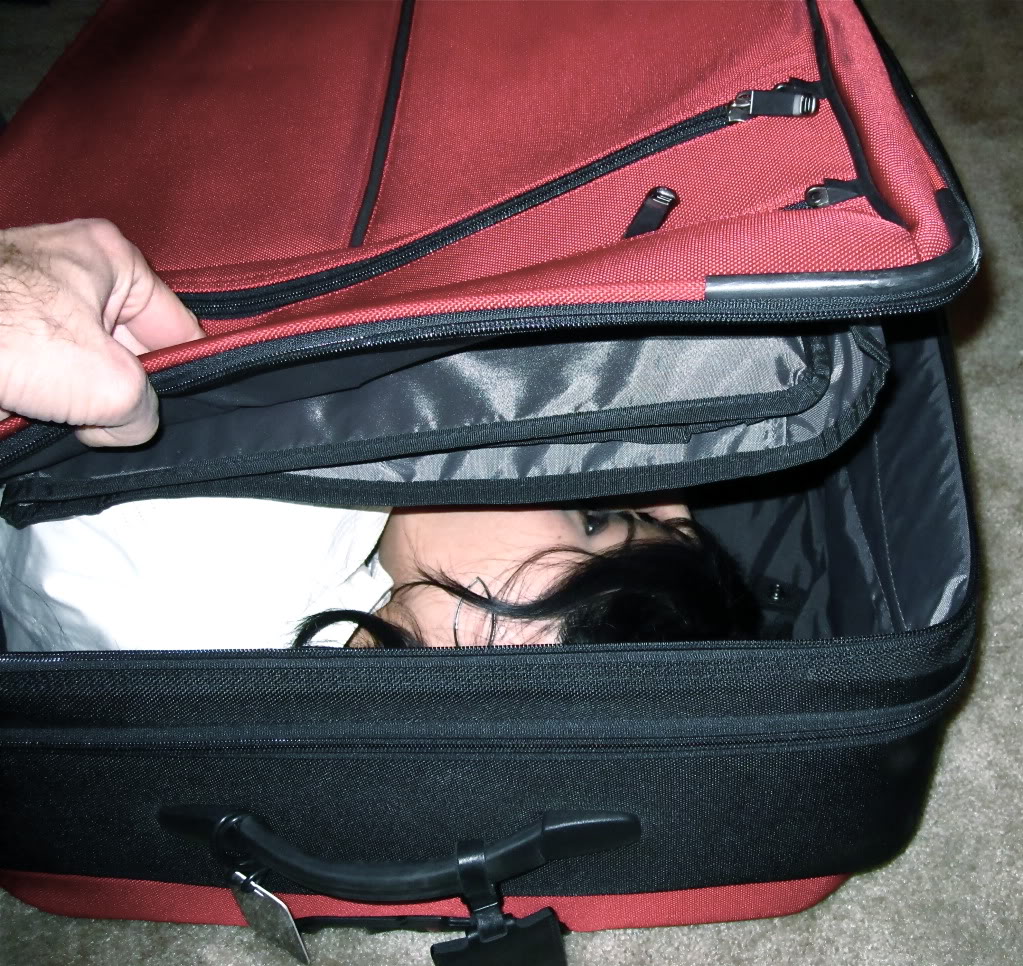 The post takes a darker turn when Gunn alleges that a picture of Matsumiya with a bruise under her left eye is the result of her failing to contort herself sufficiently to be placed into a mini-fridge. Gunn describes this as a "dark day." Then, before posting a picture of the bruise, he writes: "I wasn't happy to do it, but she needed to learn a lesson about what happens to girlfriends of mine who don't fit into things."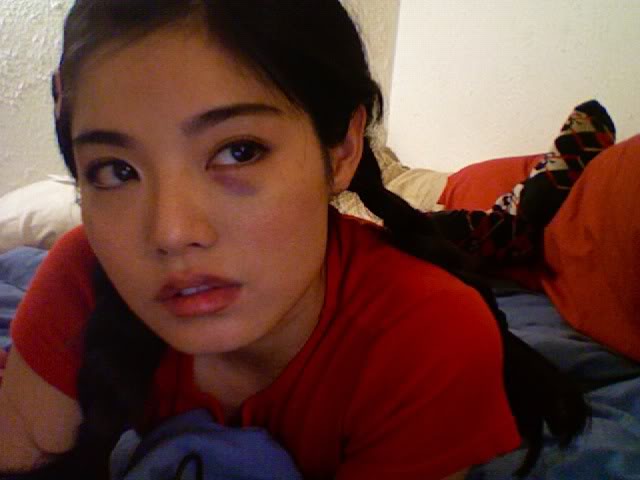 "Two days later we still hadn't gotten over this blow to our relationship," he adds. "But, while having a small get-together at my place, she looked up at me with her big, brown eyes, bloodshot and bleeding from two days of beatings for not being able to fit into a mini-fridge, and she said, 'I need to redeem myself. I need to fit in something really small.'" Gunn then describes the "happiest day of [his] life" when his girlfriend, whom he describes as a "disgusting little wormy thing," fit herself inside a pillowcase, "moaning slightly with pain."
Following a now-familiar pattern, Gunn added an addendum to his blog post some time later, blaming "complete fucking idiots who read this blog and never seem to get even my broadest attempts at humor," adding "most of this blog is all made up for your entertainment" and adding a request for readers to follow him on Twitter.
Milo Yiannopoulos is an award-winning investigative reporter and the New York Times-bestselling author of DANGEROUS.