News emerged Sunday night that Asia Argento, the Weinstein accuser herself, paid $380,000 in hush money to keep a boy quiet. He says she sexually assaulted him when he was 17, under the legal age of consent in California. Journalist Ryan Saavedra posted on Twitter a history of bizarre, unsettling tweets the actress sent to the boy between 2012 and 2014.
@AsiaArgento, who became a #MeToo leader after being one of the first women to accuse Harvey Weinstein, reportedly paid $380,000 to an accuser, Jimmy Bennett, who claimed that she sexually assaulted him while he was underage. Her Twitter account shows she was obsessed with him.
Read the Tweets Below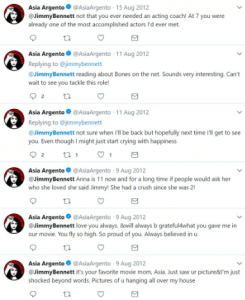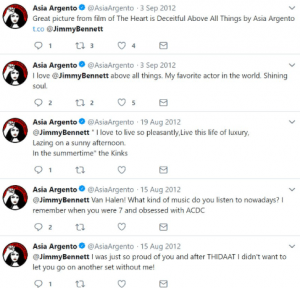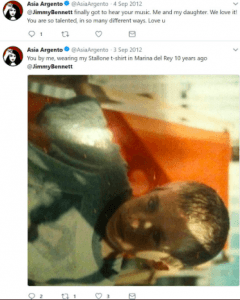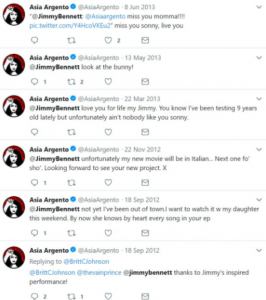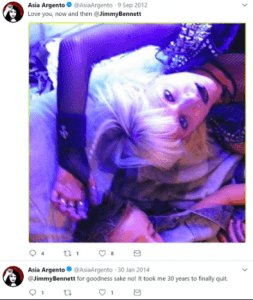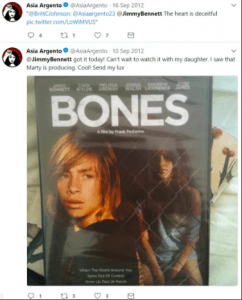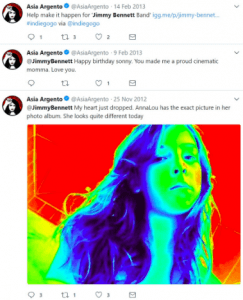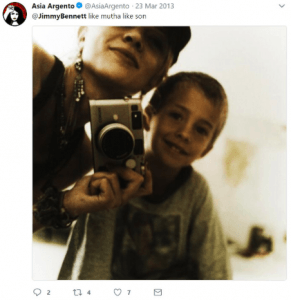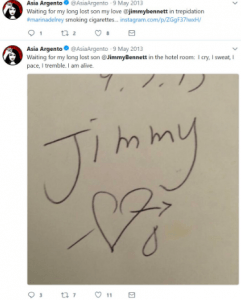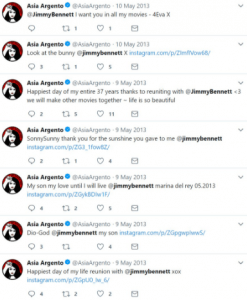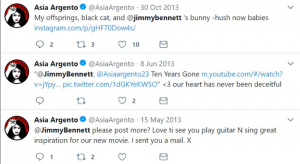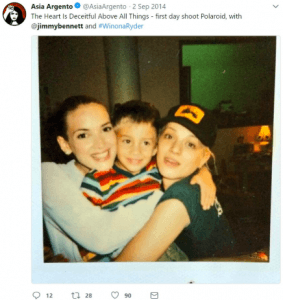 Source: Ryan Saavedra/Twitter
PUT MILO ON TV WHERE HE BELONGS
CAN YOU THINK OF A BETTER WAY TO SPEND YOUR MONEY?
MILO'S RAISING MONEY FOR A NEW WEEKLY LATE-NIGHT CHAT SHOW. HELP US MAKE IT A REALITY!