Justine Brooke Murray, a politically-active campus Republican, Miss Tri-County, and aspiring broadcast journalist, is preparing to compete this June in the Miss New Jersey Pageant. Last we heard from Murray, she told us about an incident at her school in which she came under attack by leftists, even getting banned from campus property, for dressing up as Melania Trump for Halloween.
Murray, a freshman who attends school in upstate New York, sat down with DANGEROUS to discuss feminism, being a conservative in college, and the empowerment of beauty pageants. 
DANGEROUS: Would you care to explain the event you're participating in?
JUSTINE BROOKE MURRAY: Sure thing. The Miss New Jersey Pageant is a state level competition of the Miss America organization, where the winner will move on to compete for Miss America with the winners of each other state pageant. In order to compete on the state level, you first have to win the title of a local pageant that covers a specific county or district of your state. This year, I was crowned Miss Tri-County, which covers three counties in North Jersey
D: That's awesome. How long have you been interested in beauty pageants?
JBM: I've been interested in them for about three years. I started competing in the Miss America Organization in their teen division. This is my first time competing in the Miss division.
D: What drew you to the pageant world?
JBM: What made the Miss America organization especially stand out to me was the scholarships they award to contestants and titleholders. One of its main purposes is to help enable and inspire young women to continue their education in a field that they're interested in.
D: That sounds like wholesome and authentic feminism.
JBM: Yup! Some who lay claim to the feminist banner will try to shut down pageantry, labeling it as 'sexist' or 'old-fashioned' when pageantry–especially the Miss America organization–celebrates all of the qualities of a woman and gives us confidence to achieve our ambitions.
Competing in front of an audience and being interviewed by a panel of judges has prepared me to confidently speak out about current events and hopefully work towards a career in public office or political commentary.
D: Who is your favorite Miss America title holder?
JBM: My favorite winner of Miss America is Gretchen Carlson. She helped preserve this great organization of Miss America and in doing so she remained strong and dignified. She led a successful career in broadcast journalism and did not retreat in the face of adversity when she took on strong people in her claims of harassment. 
D:  Who is your biggest role model?
JBM: That would be my mom. She raised a family, but never gave up her dream of becoming a judge, which didn't happen until she was nearly 60. Outside of my family, my biggest role model and inspiration is U.N. Ambassador Nikki Haley. I respect her because she is strong and decisive, and isn't afraid to stand firm against the hate-filled attacks against Israel. Just recently, I was able to watch her speak in person at this year's AIPAC Policy Conference, about the importance of protecting our Jewish state.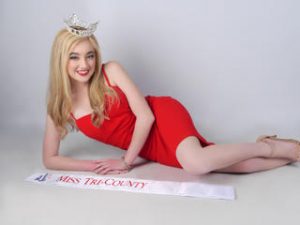 D: What's it like behind the scenes at these beauty pageants? Do things get ugly betweet contestants?
JBM: Contestants have always been supportive towards each other in my experience with pageantry. Vying for the same title brings us together and I've made closer friends in pageantry than even throughout school. 
D: What are you doing for your talent? 
JBM: I'm singing "Ain't Misbehavin.'"
D: That seems appropriate! As Miss New Jersey, how would you use your title? World peace, end hunger, denuclearization of the Korean Peninsula?
JBM: *laughs* I would use it to promote my platform, "Ready, Set, Vote!" to a statewide level and nationally as the Miss New Jersey title will provide me with the opportunity to reach out to and connect with a wider audience.
As a titleholder whose job is to help inspire our generation of young men and women, I use my passion for current events to encourage others to get involved in issues that matter to them. Rather than indoctrinating the community I represent with my own beliefs, I encourage others to become well-informed on current issues.
I do this through a campaign that I founded called, "Ready, Set, Vote!" which encourages our youth to become informed voters and active citizens in their community. Each contestant in the Miss America organization has to create a platform that aims to ameliorate a societal problem or promote awareness of it. 
I created my platform to help raise the youth voter turnout, but more importantly to inspire my generation to become informed of facts, all party positions and candidates before they go into the voting booth.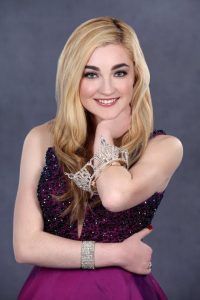 D: That's a seriously righteous cause. How can people support you?
JBM: Some ways people can get involved and support my platform would be to start getting involved in the local issues and elections that affect their community, not just nationally. I encourage them to reach out to me via social media for any guidance and updates on the works of my platform and my road to Miss New Jersey. Sometimes I will do a live stream or a vlog where anyone can ask for advice or help on getting involved in current issues.
I recently partnered with an assemblyman from my own district in order to speak at different schools and youth groups about the importance of becoming an informed voter, so anyone who knows of a school that wants to get involved with "Ready Set Vote!" should also reach out.
Also, I encourage those who are looking to become informed on current issues to follow a variety of news sources' coverage of the same issue, rather than just one.
Find Justine Brooke Murray on Facebook or Instagram 
Follow Jackson Voynick on Twitter @JacksonVoynick